Why Choose LCC?
Whatever the size of your copying or scanning requirement we have the staff and the equipment to offer a fast, efficient and cost effective service. Please call for details on specific requests and prices. We can also visit your offices to provide free consultations and quotes.
24/7 Availability
Here when you need us!!!
Monday to Friday
Weekends on request.
Free Collection & Delivery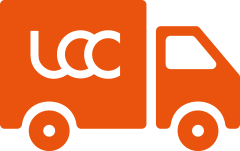 Free collection & delivery for account customers
New account customers are always welcome, please contact us for details to set up facilities.
Trust Us
Amongst our established clients are some of the major law firms in the city district and on request references from these companies can be provided. We are also aware of the need for confidentiality and security of documentation and routinely sign agreements with clients for peace of mind, our premises are secure and fully insured and any inspection is welcomed.
Knowledge Counts
Our staff have over thirty years of experience in the field of document management and can advise on all aspects of your copying or scanning requirements. Please call the relevant person on our contact page.